We all know The Undertaker, who puts fear in the eyes of his opponents. For three long decades, even with the impactful wrestling moves of The Undertaker, his opponents feared him as he had an intense presence. As a result, The Undertaker's character has stayed in the hearts of wrestling fans as an enigma.
In addition, The Undertaker has put his fans in a chaotic state as he never broke his character inside the ring. However, Mark Calaway, aka Taker, is a different person from what we saw on WWE television for the past 30-years.
Recently, during The Phenom's WWE Hall of Fame ceremony, we saw him getting out of his character to address his emotion to the fans and the wrestling business. However, one WWE Hall of Famer had seen this soft side of The Deadman back in 2004.
What generous thing did The Undertaker do?
WWE Hall of Famer Bubba Ray Dudley, aka Bully Ray, was invited to the latest episode of Steve Austin's Broken Skull Session. During the conversation, Stone Cold Steve Austin took Bully Ray to The Great American Bash 2004.
The iconic tag-team The Dudley Boyz (D-Von Dudley & Bubba Ray Dudley) battled The Undertaker in a handicap concrete match.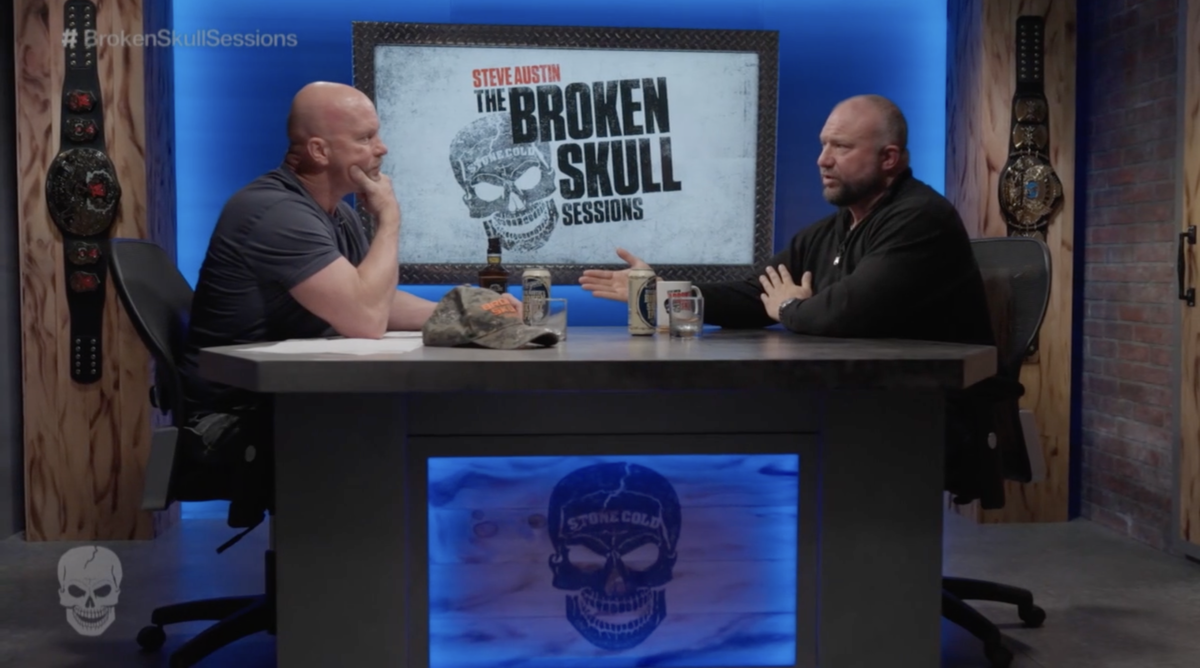 Talking about the match and what The Undertaker did, Bubba said, "At the Great American Bash, when it was The Dudleys versus Taker, we said to Taker, 'If you want this…' and he said, 'Nope, you protected it for so long. We're not going to do it if it doesn't mean anything.' Total respect."
According to Bully Ray, the tag team offered The Undertaker to kick out of the 3D finisher. However, Taker respected The Dudley Boyz's fantastic 3D finisher and refused to kick out of the finisher.
Who kicked out for the first time from the iconic 3D finisher?
Bully Ray also mentioned to Austin that it was only possible for The Dudley Boyz opponents to kick out the 3D finisher if there was any interruption. However, in 2010, when The Dudley Boyz were a part of TNA promotion (now Impact Wrestling), another tag team successfully survived the 3D finishing move.
Bubba Ray Dudley added, "We hit the 3D on Chris Sabin. D-Von goes for the cover. One, two, Sabin kicks out. What the hell?"
The Dudley Boyz collided against The Motor City Machine Guns (Chris Sabin & Alex Shelley). It was a 'one last time' match and was a part of the retirement storyline. Chris Sabin was the first person to survive the 3D finisher by The Dudley Boyz. The Motor City Machine Guns won the TNA Tag Team Championship title against Bully Ray and D-Von Dudley.
The Undertaker knew that no one ever made their way out of the 3D finisher, so he wanted The Dudley Boyz to maintain that legacy.