In 2016, Kaepernick was the most talked-about NFL player as he knelt during the national anthem at the start of NFL games in protest.
WWE Legend Goldberg's opinion on the 2016 protest of Colin Kaepernick during the national anthem
Sometime back WWE, Legend Goldberg auctioned a custom Auction Americas belt at Auctions America in Auburn. The proceedings from the auction were to be donated to the veterans who have served in the American National Defense.
At the event, he shared his opinion about the 2016 controversy over San Francisco 49ers quarterback Colin Kaepernick. The one where Kaepernick knelt during the national anthem as a protest.
Goldberg said, "In a day and age where you have professional athletes not willing to stand and honor that flag, I'm up here to say I'm completely against that. There's no cause worth fighting for when you step on the people who have tread the ground for you, who have sacrificed lives, who have fought for nothing but that flag."
The former Universal Champion revealed that he does not like it if someone is disrespecting the American flag. Goldberg thinks this move by the former San Francisco 49er was an indirect disrespect to the American flag and the people who serve the country in various departments of National Defense.
Goldberg is not against Kaepernick for doing the protest and supporting a cause. The move in the field did not impress him. As per Goldberg, as a professional athlete, every player should respect the flag and national anthem.
NFL is ready to welcome Kaepernick 
Recently, the owner of the Las Vegas Raiders Mark Davis showed his interest in buying Colin Kaepernick into his team. He talked with NBC sports regarding signing Kaepernick into his team.
He said, "Listen, I believe in Colin Kaepernick, and he deserves every chance in the world to become a quarterback in the National Football League. I still stand by it. If our coaches and general manager want to bring him in or want him to be the quarterback on this team, I would welcome him with open arms."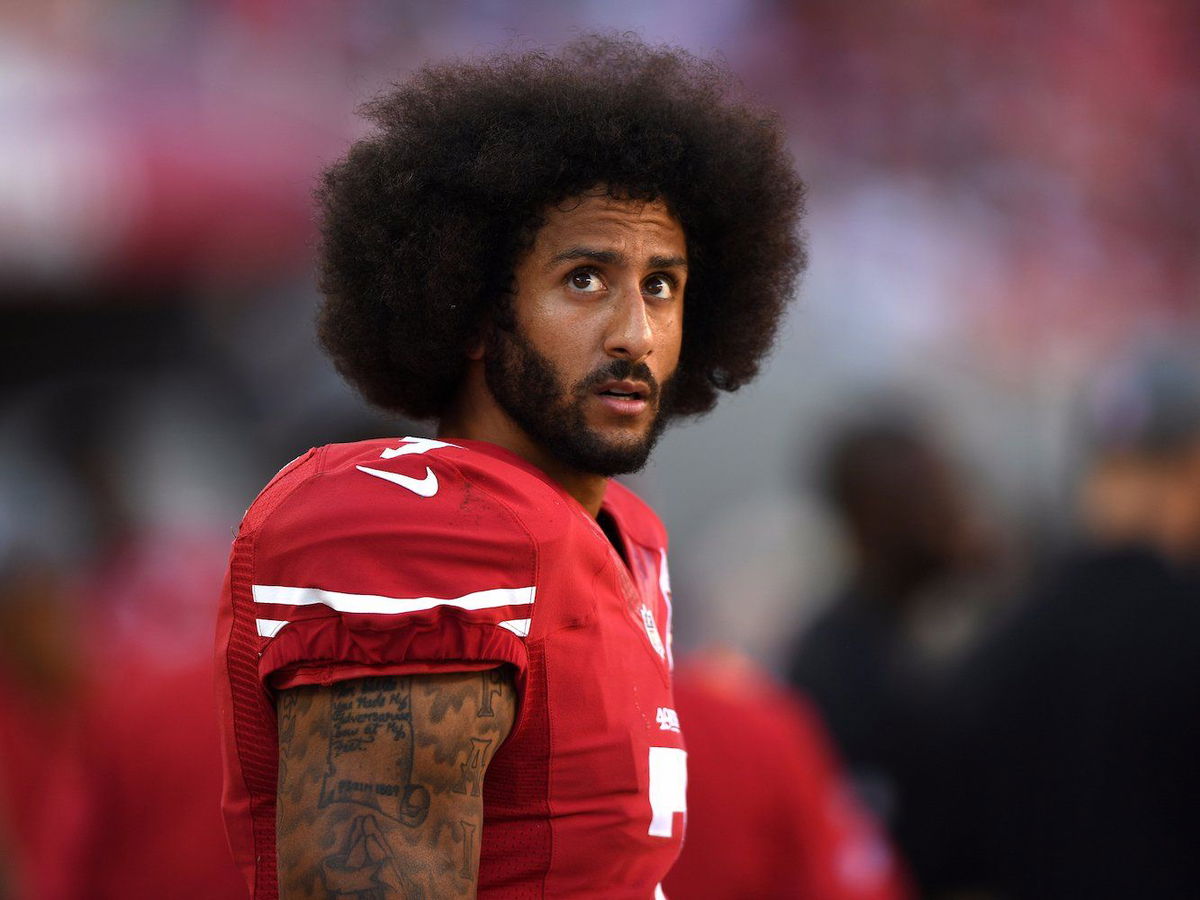 To this day, only the Raiders owner Davis has circulated an interest in bringing back Kaepernick into the NFL. Colin Kaepernick was considered one of the best players in his position. Now he has spent six years away from the game for kneeling in protest during the national anthem.