When two megastars get inside the ring, it's bound to make the entire WWE Universe react. Therefore, during Roman Reigns vs Goldberg at Elimination Chamber, some legends tuned in to watch the match.
One such WWE Legend is Ric Flair. During a conversation with Mark Wadden, they spoke about Reigns' match at Elimination Chamber. The Nature Boy had nothing but praise for The Tribal Chief and The Icon.
"He did a h*ll of a job with Bill at Elimination Chamber over at [Saudi]. That match didn't hurt anybody. I mean, the way they did it and it was safe and nobody was complaining. And, Bill looked like a Million Dollars."
In the final moments of the match, Reigns put Goldberg in the Guillotine Hold until he passed out for the victory.
Now, most of the WWE Universe had predicted the results. But, the match had its moments and it could have been Goldberg's retirement match.
Fans wanted a better Roman Reigns vs Goldberg at Elimination Chamber
When The Tribal Chief steps inside the ring with The Icon, everyone expects a blast. And, there were some moments such as the spears, the jackhammer, and the punches. However, it didn't go on for long.
The match lasted only six minutes, and the fans believe Goldberg deserved a better retirement match.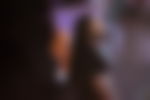 Now, there are two ways this could go.
First, this was Goldberg's retirement match and he doesn't come back to WWE anymore.
Second, he negotiates another contract with the company and waits it out for a retirement match that fans will love.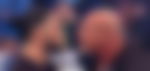 Additionally, Roman Reigns and Goldberg kicked off the show. Their match was the first match on the card. The matches which followed were much thrilling, especially Becky Lynch vs Lita.
On the other hand, since the result was predictable, the WWE Universe expected a lot more thrill from Roman Reigns vs Goldberg.
Only time will tell if Elimination Chamber was the last time Goldberg was at WWE.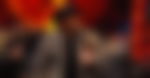 On the other hand, Roman Reigns is preparing for WrestleMania 38 where he is going up against WWE Champion Brock Lesnar in a Champion vs Champion match – Winner Takes All.