How important is Ronda Rousey for WWE? Apparently, quite a bit. In fact, important enough to change the WrestleMania 38 main event to accommodate her in it.
Recent reports revealed that WWE was initially planning a huge match between the four horsewomen – Becky Lynch, Charlotte Flair, Sasha Banks, and Bayley. It was going to be a Fatal 4-Way match. And, could have been a 'winner takes all' match. Both SmackDown Women's and Raw Women's Champion would have been a part of it.
Unfortunately, WWE didn't pay much heed to the fans who would have enjoyed this as WrestleMania 38 Day 1 Main Event. The company changed the plans when they learned that Ronda Rousey would be available for WrestleMania 38. In fact, the plans started changing around December 2021 when Rousey's return was just brewing as a creative discussion.
Ronda Rousey returned at WWE Royal Rumble Women's match 2022. She secured the victory and challenged WWE SmackDown Women's Champion Charlotte Flair for WrestleMania 38.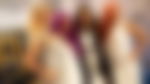 On the other hand, Bianca Belair secured the win at Elimination Chamber Women's match and will take on WWE Raw Women's Champion Becky Lynch at WrestleMania 38.
As of now, the report does not reveal where Sasha Banks and Bayley stand for The Show of Shows!
Ronda Rousey has already given the fans a glimpse of what to expect at WrestleMania 38
The Baddest Woman on the Planet teamed up with Naomi to take on Charlotte Flair and Sonya Deville in a tag team match at Elimination Chamber 2022.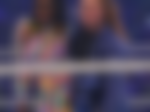 Rousey had one hand-tied and yet managed to show her dominance over Deville and Flair. Even though Charlotte Flair showed no interest in winning the match towards the end, Rousey managed to tap out Deville with one hand tied.
Now, Deville may have not wrestled in a while, she still is a good competitor. Therefore, if Rousey can put her down with only one hand, Charlotte Flair should worry about what Rousey can do with both hands!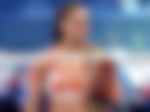 WrestleMania 38 may not be where the SmackDown Women's Championship changes hands, but if it does, Rousey will become unstoppable!