It shocked the wrestling world when Triple H was hospitalized in September 2021 because of cardiac issues. It was later revealed that Triple H had viral pneumonia, and that had caused him a cardiac arrest. As a result, The Game announced his in-ring retirement a week ago due to now having a defibrillator in his chest.
The Cerebral Assassin was on rest and recovery after his treatment for quite a few weeks. He wasn't present at any WWE shows backstage and also had attended no meetings at WWE Headquarters.
Recently, WWE held a talent meeting which was kicked off by John Laurinaitis with a surprise. The surprise was non-other than the legend Triple H himself. Fightful Select confirmed this news earlier today.
Triple H is one of the most loved backstage officials by WWE superstars. Moreover, since August, The King of Kings hadn't been at any shows and didn't meet anybody. Thus, the talent meeting had an emotional scene.
The Game then started the meeting by updating them about his health issues. He later introduced the President of WWE Nick Khan, who also had major updates to share with the talents.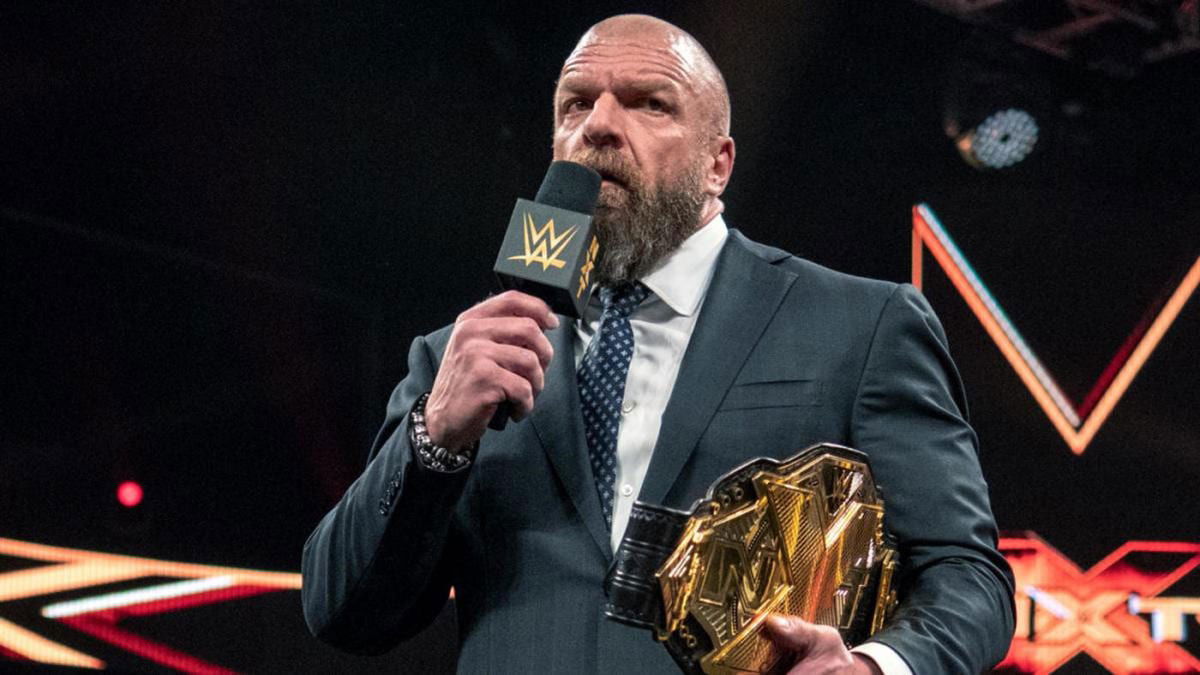 Nick Khan provided key business updates, including that the talents will now make additional money on top of their superstar contracts through revenue generated from third-party platforms. This update was major news for WWE talents. However, the major highlight of the meeting was Triple H, surprising everyone by attending the meeting.
Triple H will now start focusing on his backstage role and also brainchild NXT. The Game, after full recovery, will start searching for future talents for WWE as his title in the company is Executive Vice-president of Talent, Live Events, and Creative.
Triple H shares a heartwarming message 
Recently, Triple H shared a picture on his Twitter. He expressed his gratitude towards everyone who connected with him after his retirement announcement, sharing a quote by renowned American Novelists Louis L'Amour.
The picture said, "There will come a time when you believe everything is finished; that will be the beginning. -Louis L'Amour"
"I am truly humbled by the texts, calls, posts, and all the kind words. I'm grateful to each and every one of you. I wish I could respond to each of you, but I type so slow I'd never leave the house again. Please know how much they all mean to me."
"Stay healthy, be grateful for all you have and seize the day… I know I am!"
It was an emotional post. Fans and several WWE superstars and legends paid tribute to the in-ring career of The Game. Nobody was ready for the sudden retirement of The Cerebral Assassin, but as health was a major concern, he retired. Now, the WWE universe will see the full corporate side of Triple H and how he changes NXT again with his creativity.