successful individuals in WWE. Throughout his WWE career, he engaged in several heated feuds.
And one such feud took place in 2004 against WWE veteran Rene Dupree. Recently speaking on Cafe De Rene, the former WWE superstar recalled his altercation with Cena in 2004.
Back in 2004, Rene competed in a match against Torrie Wilson. But moments after the match started, Cena interfered in the match and started a brawl with Rene.
Addressing that brawl between the two men, Rene said, "I remember we were being told by Fit and the other agents the physicality between me and John afterwards when he made the save had to look legit."
"And let me tell you, it was legit. I busted his eyebrow open, he was bleeding. He busted my lip, and I think I had a bruise somewhere on my face. Those were live rounds. There was a lot of pressure on us," he added.
John Cena and Rene Dupree contested against each other for the United States Championship on several occasions. One such match took place on WWE Judgement Day in 2004 when Cena successfully defended the title against Rene.
When did John Cena last compete in WWE?
After several months of absence on WWE television, Cena returned at WWE Money in the Bank 2021 to confront Roman Reigns. He challenged the Tribal Chief for the WWE Universal Championship at WWE SummerSlam 2021.
On his return, Cena received a massive ovation from the WWE fans. The fans had his back during his match against Reigns. But the Tribal Chief defeated John Cena to continue his dominant reign as the WWE Universal Champion.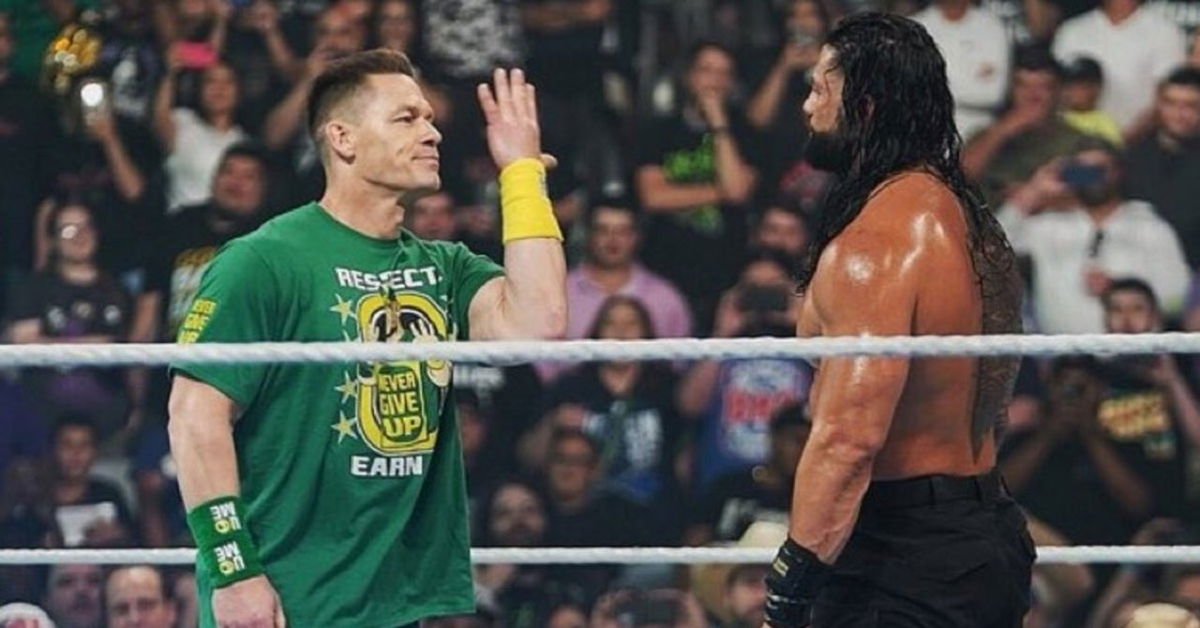 Though several people think that his match against Roman in WWE SummerSlam 2021 is the last time he competed in 2021, it is not the case.
In the following month, he competed in a dark match on WWE SmackDown. He teamed up with Dominik and Rey Mysterio and defeated The Bloodline.